---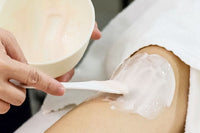 傷跡の除去と ホワイトニングトリートメント
Scar Removal & Whitening Treatment
Regular price $111.24
Tax included.
$103 ($111.24 w/GST)
Scar Removal & Whitening Treatment
For a fairer Yu (汤)
To combat discoloration, scars and pigmentation on the limbs. Sun-damaged skin can also benefit through the photo-rejuvenation process.
For scars, the light penetrates the tissue and is absorbed by the melanin when treating pigmented lesions damaging them. At the end of the treatment, the part is treated with a pearl mask which is highly raved for its whitening benefits.
Choice of:
Upper Arm, Lower Arm, Upper Leg, Lower Leg
Duration: 60 mins
*Not inclusive of onsen day pass*
How to Redeem
An order confirmation will be sent to your email after payment.
Call 6386 4126 to book an appointment within 12 months from date of purchase.
Alternatively, you may request for an appointment

 

here.
When you arrive on your appointment date, present your order confirmation at our check-in counter to utilize the service immediately.
To enjoy onsen facilities (additional charges apply), please arrive at least 1 hour before appointment time.
Terms & Conditions
Services are non-redeemable for other discounts or refunds in kind and are non-exchangeable.
Order confirmation is valid for 12 months

 

from the date of purchase with no blackout period, no extension of expiry dates will be granted.
Please present your order confirmation sent to your email in person at our check-in counter from the date of purchase to utilize the service.
Kindly call in advance to book for massage and beauty services.